We are Outlaw...nice to meet you!!!
With over 60 years of combined musical experience,  Outlaw has become one of the most unique and well received classic rock bands in Orange County.  Specializing in music that brings back  memories from the "Good ol' Days"... we bring back beloved songs from the  golden-oldies era to the most popular nostalgic classic-rock tunes.  Outlaw will have you singing, dancing and enjoying the music that helped create the soundtrack of our lives…
                                                We are O.C's Jukebox!!! 
Meet the 4 most non-wanted men in O.C.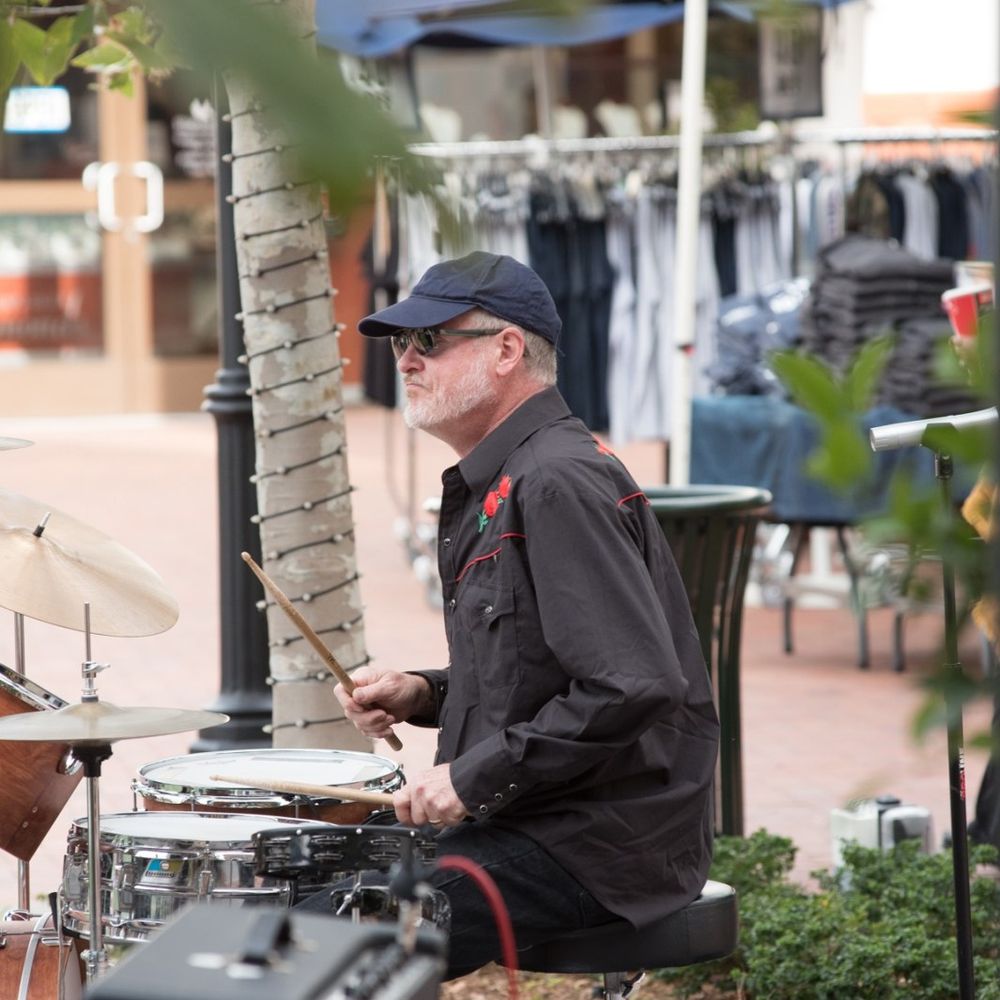 Gary Griswold
Drums and Percussion
Gary Griswold has over 40 years' experience holding down the drum chair in wide variety of rock, fusion, and jazz cover and original bands in Southern California. His influences range from such drum virtuosos as Danny Seraphine (Chicago), Neil Peart (Rush), Phil Ehart (Kansas), and Don Brewer (Grand Funk) to minimalists such as Don Henley (Eagles), Levon Helm (The Band), and Charlie Watts (Rolling Stones). When asked what he likes about being an Outlaw, he says, "This band, unlike any other I've been in, has a broad musical spectrum that draws upon all my years of training and experience." He lives in Downey, California with his wife, Naomi.
Gary uses Gretsch and Ludwig drums along with Zildjian and Paiste cymbals but doubts any of these companies are aware of that or actually care.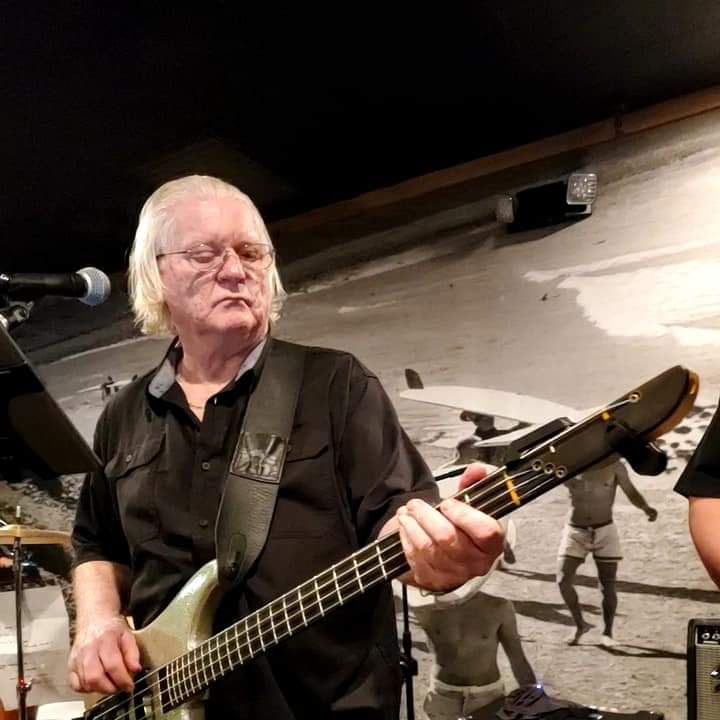 Wesley Paul Edwards
Bass, vocals and bad lectures
Talent, desire, perfect pitch, fiery emotional and technical expertise. These are great qualities for any musician. 
Think, Led Zeppelin, Yes, Pink Floyd and The Starlight Vocal Band. Major influences, all. 
Wes Paul did not emerge from a family of professional musicians. He did not play trombone in High School Band or sing Doo-wop on the streets of Philadelphia. 
Yet, somehow through a quirk of fate and a Pawn Shop in South Gate he found himself with a guitar on his shoulder and a pick in his pocket to sing you a song. 
His initial dream of Circus Life did not turn out as planned due to an unexpected meeting with a gypsy psychic. So, he dropped out of Clown College and dropped into a musical spiral which crashed and burned into my first real band "Bad Elixir". 
All right...Eddie here...We kidnapped Wes and pulled him into our band...he had no choice. 
#Outlaw rules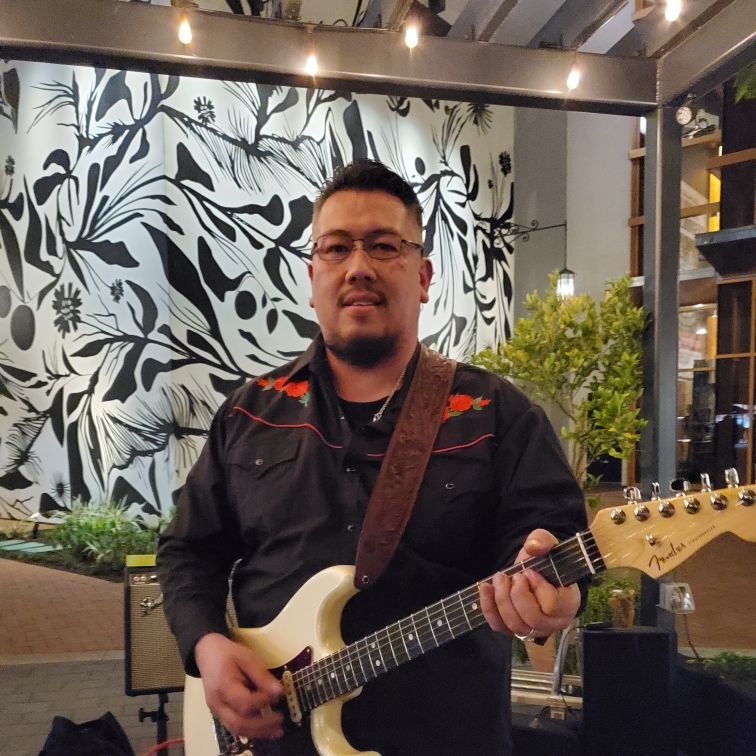 Eddie Diaz
Guitar and wisecracks
Eddie began his musical mission in 4th grade many years ago.  Beginning his musical studies on trumpet, he played all through school and freelanced in the latin music scene for 15 years.  In a moment of clarity/lunacy, he decided to transfer his passion to another instrument that had always been on his mind. The guitar. 
His influences are all the classic great bands and players that created some of the best music of our generations such as the Eagles, Ritchie Valens, Elvis, The Beatles, Fleetwood Mac, Eric Clapton, SRV and modern-day guitar slingers such as Derrick Trucks and Chris Buck. When asked what he likes about being an Outlaw, he says, "Well...I started this band, so I HAVE to like it...".  He lives in La Mirada with his wife, Sarah. 
Eddie uses Fender Strats and Taylor acoustics.  He is confident that neither company knows this because they would've demanded them back by now.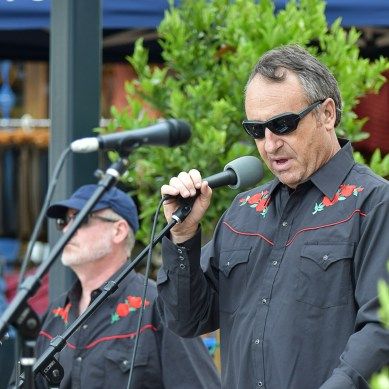 Guy Nyre
Vocals and Keys
Former frontman of Long Beach based band Area 51, Guy began his musical journey singing in choirs.  Eventually he began to study piano and destiny led him to cross paths with Outlaw Guitarist Eddie Diaz (Never mind the fact that they are co-workers).  His influences range from prog rock bands such as Rush all the way to female vocalists such as Rita Coolidge.  When asked about what he likes about being an Outlaw, he responds,"The dynamic between the guys.  We all get along well and have fun learning new material and perfecting the music".  He lives in Lakewood, Ca. with his wife Meriyani and daughter Ivy.
He will not give any more information because after all...he is ... an 
OUTLAW